SE200 ESP Drives offer V/Hz or PMM motor control which allows our units to operate ESP pumps with precise speed control.
Our custom software and 7" touch screen HMI allows for integrated well shutdowns, data logging capabilities, programmable underload & overload shutdowns, automatic well restarts, well shutdown bypass (for maintenance while unit is in operation) start up delays & backspin timer lockout.

SE200 Oil Well Drives can REDUCE energy costs up to 40% over applications without a variable frequency drive. While reducing overall energy consumption and eliminating peak demand charges the SE200 has a short timeline for return on investment.

These units can be used on ESP Pumps of any size or model. Sizing of the units to be based on motor horsepower.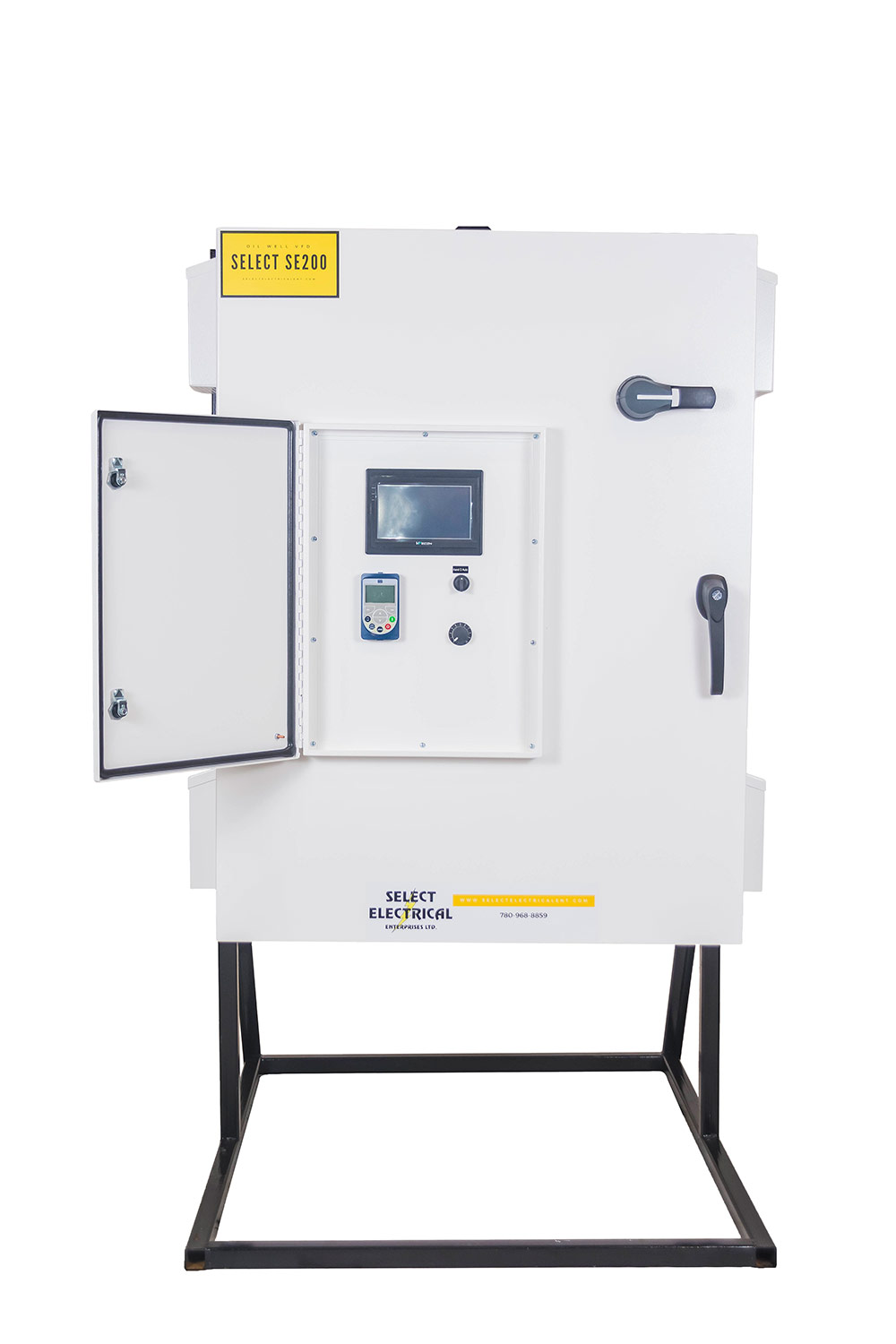 5HP-800HP, 230/460/600VAC
Manual or PID speed control
1 Phase – 3 Phase Incoming Power Conversion
Auto Restart on VFD Faults or well shutdowns
Annunciation and Control via 7" Touchscreen HMI
Precise speed control
Offers power savings when compared to the well being operated with a starter
Reduces maintenance and repair of mechanical equipment & downhole pump
Dependant on the application converting a traditional motor starter to a VFD can compute to a significant power savings.
---
SEEL employees are available 24/7 to provide expertise support.  Whether technicians are required for field support or over the phone support SEEL is here to stand behind our products.  We employ Engineering Technicians and Electricians that have extensive application and field experience and are able to help at any time.
Call Us At: (780) 968-8859